Contact Us
Prestige Realty Apartment Locator Finder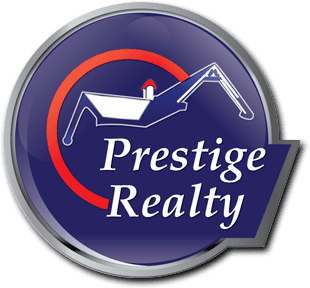 Address: 13041 North 35th Ave Suite# C1 Phoenix, Az 85029
How to get an apartment with bad credit?
If you have been turned away before because of an eviction or bad credit, finding an apartment to rent can be next to impossible. However, by using an apartment locator service such as Prestige Realty, they may have access to second chance rental programs. It is now possible to find eviction friendly apartments for rent even if your credit score is low. Not only will apartment locators such as Prestige Realty rentals give you the opportunity to get back on your feet and find an apartment to work with your credit issues, but you can also rest assured that the apartment meets standards of quality living as well. Don't give up hope on getting the home of your dreams after an eviction or a bad credit score—check Prestige Realty Apartment Finder Locator services to find eviction-friendly apartments for rent and take advantage of second chance renting today!
What Is An Apartment Locator?
An apartment locator is a knowledgeable real estate professional who specializes in connecting people with eviction friendly and bad credit apartments. These professionals keep their eye on the local marketplace, providing individuals with updated information on apartments for rent with bad credit. They are well versed in eviction laws and guidelines so they can direct renters to rental units that are more likely to accept their applications regardless of past eviction struggles. Apartment locators have valuable access to the latest property listings, comprehensive pricing information, and even contact information for landlords directly. Utilizing their services can save renters time, money, and effort when searching for a new home or apartment.
Apartment Rental Agencies such as Prestige Realty have a lot more experience than most landlords when it comes to screening tenants and processing applications. They know what to look for in an application and what questions to ask during an interview in order to determine if an applicant is likely to be a good tenant or not. This can save you a lot of time and headaches down the road.
Prestige Realty specializes with Apartments located through out the Valley including Phoenix, Glendale, Peoria, and Scottsdale.
Are you an apartment locator for 2nd chance rentals?
Yes, apartment locating services such as Prestige Realty can be helpful in finding second chance rentals. Second chance rentals are typically apartments that are available for rent to individuals who have a less-than-perfect rental history or credit score.
Many apartment locating services specialize in helping individuals with bad credit or rental history find suitable housing options. These services often have access to a wide range of rental properties, including those that may be willing to work with individuals with a less-than-perfect rental history.
Apartment locating services can also help individuals navigate the rental application process which can be especially helpful for those with a less-than-perfect rental history including eviction, rental judgments, broken lease and some criminal background.. Call us today or fill out our free online survey sheet to see how we can help you find an apartment to rent.
Do you offer relocation assistance for people looking for an apartment rental from out of state?
Prestige Realty is here to assist you in finding an apartment even if you're out of state. Our team can simplify the process and make it easy for you. We understand that you may have bad or less than perfect credit, but we can still work with you. Our range of apartments includes options from affordable to luxury, so we can help you find the right fit for your needs and budget. We have apartments located In Phoenix, Glendale, Peoria, Mesa, Scottsdale, Tempe, Gilbert and Ahwatukee.
Do you have apartments that accept evictions?
We work with apartments located throughout Phoenix that are willing to work with individuals with eviction and other rental debts, depending on the age of the rental debt. We will first need to check if the debt is over a year old. Please note that having multiple rental debts may restrict the number of apartments we can present to you.
Fill out your Free Survey Sheet Today to get started with Prestige Realty Apartment Finder Services.