How Prestige Realty's Apartment Locating Works
Real Estate Company in Phoenix, AZ
We are a FREE APARTMENT FINDER SERVICE in Phoenix. We have firsthand knowledge of knowing what apartments will work with bad credit, rental debt, and some criminal background.
What we will do is show you the apartment options that are able to work with you, and then you will decide what apartments you want to move forward with and tour.
Our agents have an active Real Estate license in Arizona. Our agents specialize in the North and West Phoenix Area including Glendale and Peoria.
We are here to see what you can qualify for in your current situation. Apartments are qualifying off income, rental debt, credit, and criminal background.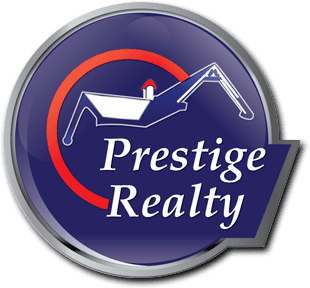 Apartment Finder Services Here For You
Steps for obtaining your next Apartment:
We ask that you come to our office and have about thirty minutes to an hour available to spend with us. You will be with us getting pre-qualified for an apartment that will work with your current situation and then touring the best option we find for you.
Bring your Government Issue I.D
Bring in your Proof of Income Example: Paycheck stubs, 1099, bank statements etc.
Bring $15 per adult over the age of 18 to run our rental screening.  For us to make sure you are properly screened for an apartment; we need to pull credit and criminal background.
The day you come to our office please be ready to put an application and holding deposit to the property we find that will work with you.
Application and holding deposit do vary depending on each property; but please have available between $300-$400.
*What we show you today may not be available tomorrow thus YOU are losing out on your best options.
*Are you relocating from out of state?  Need a list of apartments to work with you here in the Phoenix, Glendale, or Peoria area?  Please click the button below to fill out a Free Survey Sheet with your basic information to see if we can help you.
Walk-ins- If an agent is available and has no appointments, we will try to help you, but if we have appointments set up already you are welcome to wait till the next person is available and/or fill out your paperwork and set up an appointment for a later time. We Get Busy Daily! Appointments get priority.  We take our last apartment tours at 4:00 pm Monday – Friday.
Disclaimer: Prestige Realty doesn't own or manage properties; therefore, we do not approve or deny anyone.
Update : Phoenix, Arizona is dealing with a huge apartment shortage. Rental requirements and availability are on a day-by-day basis. Fill out a survey sheet to see what we can do for you.
Renting an Apartment Through Prestige Realty
If you are in the market for a new apartment, be sure to check out the apartment locating services offered by Prestige Realty. Our experts help you find the perfect place to call home, no matter what your needs may be. Contact us today to get started!
Fill out your Free Survey Sheet Today to get started with Prestige Realty Apartment Finder Services.