FAQ
Frequently Asked Questions FAQ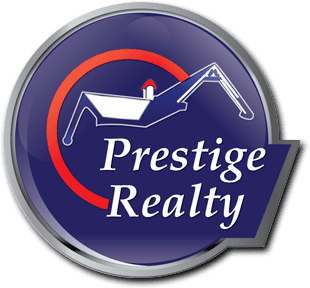 Below you will find valuable information about our company and how we can help you find an apartment today.
Feel free to explore our FAQ section at Prestige Realty, the leading apartment locator in The Valley, for any information or queries you might have.
I have bad credit. Can you still help me find an apartment?
Yes! That is what we specialize in. We have apartments that work with bad credit, past rental judgments, and some criminal background. Once we run our own rental screening, we will know the apartment options we can show you.
I'm a first time renter. Can you still rent to me?
Of course. First time renters and no credit situations is better than bad credit. We have plenty of apartments that can work with 1st time renters. If you have verifiable income and make at least 2.5x the monthly rent, we have apartment options for you.
Do you help people find apartments with a criminal record?
Criminal backgrounds are a tough situation. When it comes to felony charges, you need to be off probation and the charge must be at least 7 years old from the disposition dates. Only recent felonies that may be workable would-be DUI felony and Marijuana possession. For felonies that are 7 years old or over, we have apartment options for you. We CAN NOT work on any sex crimes.
When it comes to misdemeanors this is a different situation as we have plenty of apartments in our network that can work with a misdemeanor. Recent misdemeanors are ok. The older the better.
Our inventory changes often, it doesn't hurt to see what apartment options we have for you. Fill out a free survey sheet.
I have multiple broken leases and rental judgments can you still help me?
YES. However, the more broken leases, evictions, and rental judgments you have the less options you have. You will be charged a higher security deposit. Expect a higher deposit of 2.5x your rental amount.
* If your rental judgment is less than a year old, please call us. We do occasionally have apartments that allow rental judgments under a year, but these are rare.
Disclaimer: Phoenix, Arizona is dealing with a rental shortage. The Apartment's rental qualification and availability is changing daily.
What areas of Arizona do you serve?
The Phoenix Metro area that includes North Phoenix, Metro Phoenix, West Phoenix, Arrowhead Area, and Glendale. We also have a small team that has some apartments in Scottsdale, Mesa, Chandler, Tempe, and Gilbert.
What is the Survey Sheet on this website?
The survey sheet is a questionnaire we ask you to fill out so we can determine if we can help you rent an apartment. It also gives us details of your situation. The questionnaire isn't going to the apartment complex, it's for us only. We are on your side, so please be truthful because the more information we have, the better we can help you find an apartment.
How do apartment locators make money?
Prestige Realty is paid a commission from the apartment community for bringing people to them that need an apartment to rent. We only get paid if you move in. This is why we are motivated into finding you an apartment that you like and that will work with your current situation. Most apartment communities in the Phoenix area work with us. This is why our service is free and we are motivated into helping you find an apartment to rent.
What is the best search engine for apartments?
Prestige Realty is proud of being the top apartment locator in Phoenix, Arizona. We have close to 300 google reviews. ( We get new 5-star google reviews often. ) We are the expert when it comes to finding an apartment to work with you. Fill out your free survey sheet to get start Free Survey Sheet.
How Much Will An Apartment Locator Charge Me For Their Service?
Our apartment locating service is completely free for renters, just like how home buyers don't pay a commission to their real estate agent. The apartment communities pay us a commission for bringing them renters.
Fill out your free survey sheet to get start Free Survey Sheet.